A Bold New Vision
One Urban Developments brings a bold new vision to community building
One Urban Developments Inc. sets their vision in motion to change the face of the urban landscape with the debut of an overhauled image to launch the Toronto builder's contemporary upcoming projects.
The new name and sophisticated branding, created by Channel 13 Advertising & Design Inc., marks One Urban's bold arrival on the scene. As a successful Toronto builder, the team of developers works with leading industry partners to enhance the legacy of each neighbourhood through sustainable and forward-thinking urban projects.
"Our vision reflects the timeless values of each community we build in, while enhancing its future legacy through quality, function and most importantly, innovation," says Nick Stillo, Executive Vice-President at One Urban. "We create desirable urban areas with beautifully integrated retail that are vibrant; you will want to call it home because we've factored you into the equation."
The careful selection of key communities in which to build is part of their proven strategy for successful urbanization. One Urban is currently overseeing the development of three contemporary mid-rise condominiums with integrated and beautifully designed retail space that will transform historic Oakville and downtown Barrie, among other exciting forthcoming projects.
A stunning new mid-rise condo with integrated retail coming to Oakville. It's bringing a contemporary edge to town.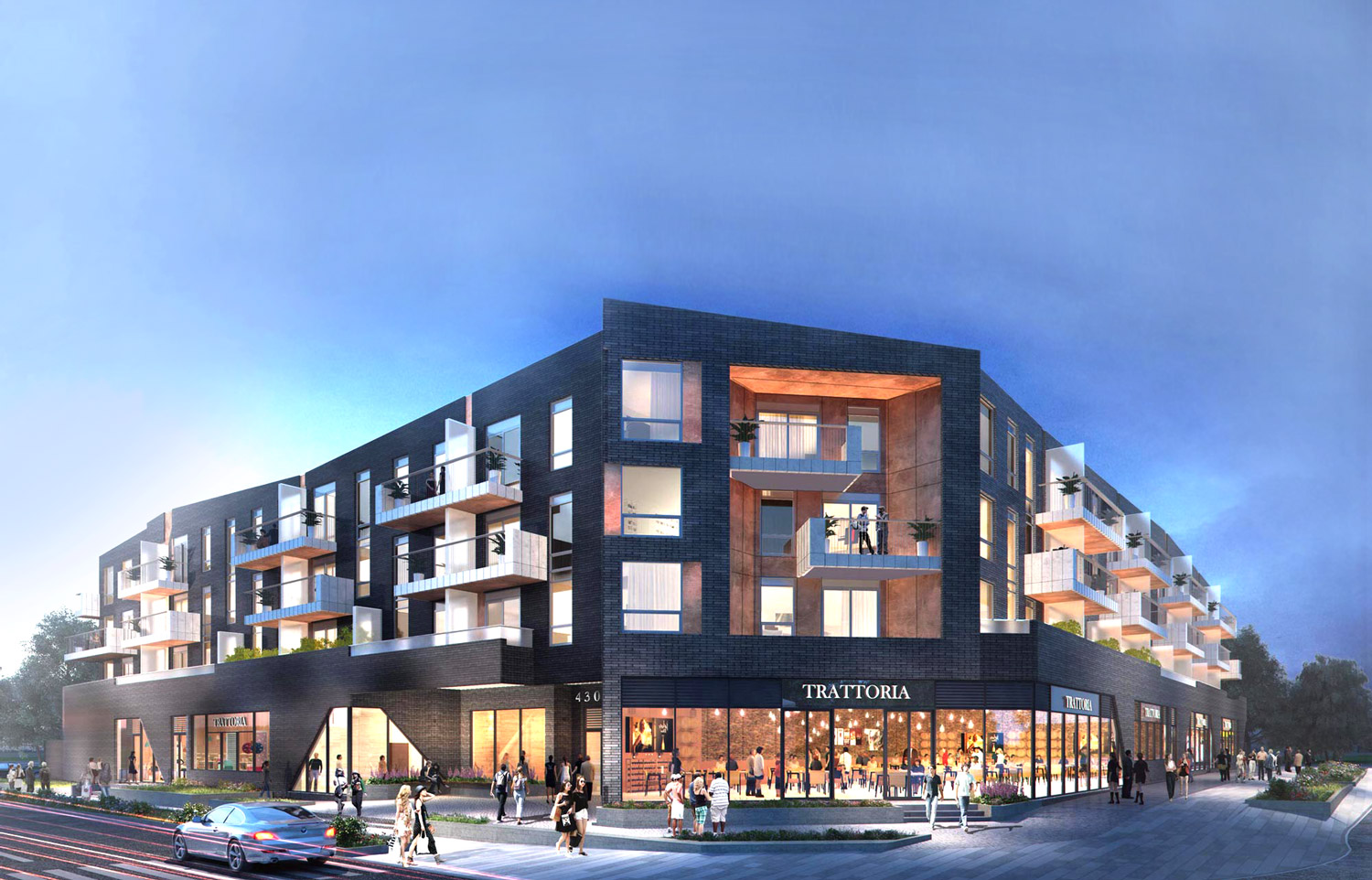 A boutique mid-rise condo with integrated retail space that will elevate rapidly expanding Barrie.